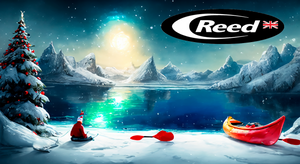 Stocking fillers
GREENLAND ROLLING
EXPEDITION
SURF KAYAKING
Aquatherm Fabrics
Lighter and more flexible than a traditional wetsuit. Tough, windproof, waterproof and fast drying
Reed Chillcheater® have developed Aquatherm® and Aquatherm Fleece®, revolutionary lightweight and tough new fabrics that provide insulation from wind and wet and still give protection from UV rays.
Aquatherm together with Transpire Fleece and other Reed® innovative fabrics form the bedrock of a range of superthermals and layering systems used around the world by competition and recreational sportsmen, women and kids.
Reed Chillcheater - Intelligent Fabrics, Innovative Designs. For ultimate comfort, whatever the conditions.
A Chillcheater® provides a thermal barrier similar to a traditional wetsuit, but is lighter, more flexible and is easier to get on and off.
The smooth polyurethane outer surface sheds water incredibly quickly minimising the effects of windchill.
The matt black finish also maximises heat absorption from the sun and coupled with body heat maintains a thin layer of warm water between your skin and the fabrics.
UV protecting and breathable, waterproof outer surface.
Soft feel, fast drying, warm knit next to your skin
Ultra lightweight, packing up small for travelling and more flexible than a traditional wetsuit.
Stretchy and tough fabric which is 20 times more abrasion resistant than neoprene.
Durable waterproof taping covering all seams.
Range of Chillcheaters keeping you warm and dry from top to toe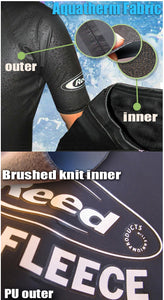 Transpire Fleece
Transpire fleece fabric has an incredibly comfortable, tight brush fleece on the inside and a smooth, slip knit on the outside.
The fabric yarns are coated with Scotchguard, a durable, wicking chemical, making the fleeces very fast drying and making these garments warm wet or dry.
These fleeces should be worn in contact with the skin at all points to maximise the fabric's good sweat wicking properties.
The yarns are also coated with anti bacterial coating to maintain freshness.
These fleeces have a weight to warmth ratio that is class leading.